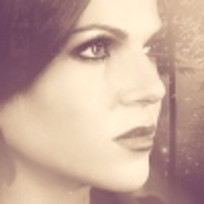 QueenBeeTheGreat (Bow Down&Drink Gin)
Member Since:
7545 Forum Posts
@QueenBee I am happy that you loved the finale. As GGviewer we got used to the plotholes over the years;)
Haha, yes that really is true. But if one just forgets about all that and just watched the show then it isn't so bad. I stopped being too involved in it after the 3rd season and I did stop watching at some point but I always came back. And now it's just really nice to know that everyone got their happy endings. I have to agree though, I wished they had focussed more of the season on the stuff they now squeezed into one episode. Still, the finale really reminded me of S1 one and that made me happy :)
Hey guys. I really loved the finale. It had a lot of plot holes - as usual in GG - but I thought it was sweet and all the flashbacks to S1 were great
Well Elise, you still don't know what the ATC thread is. It had nothing to do with Dair.
Want more ?
Sign up for our daily newsletter and receive the latest tv news delivered to your inbox for free!