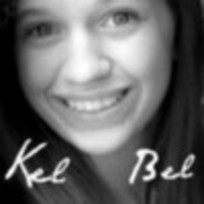 ಌthe bow goes on the rightಌQueen Kಌ
icon??--
me(and yes that is me) ; )
-GG?------things can only go up from here, since its pretty hellish low right now.. but as always
C&B FTW
!!and
ARE ENDGAME
, no matter
what
happens.. ---
NO MORE MAKESMEGAG!!(V),
70%
of fans
hate
'it' so why have it wasting our air time, i mean we all fastforward 'ewws' scenes anyway so...again
why
???  my 'site' join i need more friends/fans...lol
http://www.fanpop.com/fans/xoKel_Belxo
Member Since:
794 Forum Posts
Oh my god, wow, thats really good!!! thank you so much!!
oh, alright thanks doll! its sooo good so far! thanks again!
soo good so far!! keep coming please?!?