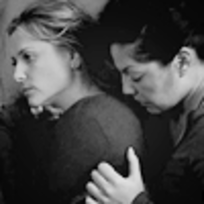 redsky
Grey's/Skins fangirl through and through. I Ship :
(Grey's Anatomy):
Callie/Arizona Mer/Der Mark/Adiison
(Skins):
Naomi/Emily Freddie/Effy
(The L Word):
Dana/Alice Tina/Bette Shane/Jenny    Icon credit:
sweetbalm @ Livejournal
Member Since:
10 Forum Posts
Pretty excited to see Mer have something (and it sounds big) to do in the finale. Hopefully some decent resolution for Callie and Arizona before the season ends.
 I agree... I cant believe this triangle has to be from Owen POV, and him deciding. Cristina deserves better, if he has to DECIDE over her or Teddy. 
I don' know if Burke's conunts because hes no longer on the show but his was:
Preston Xavier Burke
and we know Callie's:
Calliope Iphigenia Torres
That's all I've got at the moment..
Definitley Callie and Arizona.