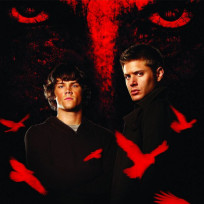 Rory
Hello to everyone.. I'm Rory I'm from Kansas and I love Supernatural...  I'm a nice and funny girl but sometimes i can became mean with the people i hate... I love my country, rock n' roll and horror films... My favourite actor is Jensen Ackles.. I dream to meet him and..why not..to know him I don't know what to say about me so I hope to meet a lot of new friends who love supernatural too.. inbox me me if you want Byeee
Member Since:
56 Forum Posts
BEST
Supernatural
The Vampire Diaries
Gossip Girl
Psych
Charmed
Pretty Little Liars
Royal Pains
Dead Like Me
Dark Angel
Detective Monk
The Dead Zone
Moonlight
Bones
Gilmore Girls
NCIS
CSI: Miami
WORST
House
Greys Anatomy
One Tree Hill
Desperate Housewives
Lost
The OC.
Hanna Montana
Jonas L.A
Sonny With a Chance
Wizards of Wawerly Place
LIKE: Elena
LOVE: Damon!!
DISLIKE: Kathrine = wicked
FIRST IMPRESSION: The vampire bros are hot guys!
CONFESSION: Initially i thought Stefan was better than Damon.. but after few episodes Stefan has become boring... and Damon showed us his sweet side. He's the perfect guy for Elena. So DELENA FOREVER!!