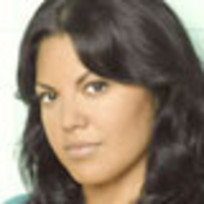 SaraRamirezFan
Hi! :) My name is Anja, and I am 17 years old. Huge fan of Grey's and the cast! My favourite person on the show is Sara Ramirez as dr. Callie Torres, and I also like Brooke Smith as Erica Hahn. They are both very good at what they do, and I must say I admire them. Do not be afraid to ask if there's something you would like to know :)
Member Since:
2 Forum Posts
McSmarty: I totally agree with you, you took the words right out of my mouth. I am almost unable to think about this yet, it is so shocking and it disgusts me. It goes right into my gut, and I almost feel sick. If it weren't because of the Callie-Erica relationship that Brooke was fired, what was it then? Sure as hell not crappy performances, as Brooke Smith is one of the best actresses on that show. Seems to me like a little too much of a coincedence that Brooke Smith is fired at the same time as they are rewriting Melissa George's role as a bisexual intern (is this true?)
Anyways. Bad move to fire Brook Smith, really bad move.
I think this is the greatest relationship on Grey's ever. They are so similar, but at the same time they are so different from each other. The two of them together make me smile!
They do make a REALLY cute couple!