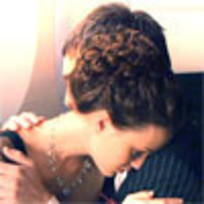 SweetAngie
What can I say? I'm brazilian, I'm 21 years old and I love good music and good TV shows. Gossip Girl is one of them, of course. I love Chuck and Blair, together and apart xD But I really what them to be together one day. I'm addicted to them, so, the videos I've made are all about them and are all over youtube. Well, some of them. Oh, yes. And I'm one of the people that want Vanessa to die. I used to like her, but, please, it was enough when the writters tried to make Natessa happen. Now, Vanessa and Chuck, friends or lovers, whatever, eaw! This is it ;D
Member Since:
211 Forum Posts
Hi, Guys
So, due to some spoilers, it seems that Serena will try to reveal the identity of Gossip Girl.
Now, I just saw that the last ep name is "Good Bye Gossip Girl"
Will the writers reveal GG's identity or get rid of her, so the third season will only be based in college and other unimportant stuff?
GG will turn to be almost like the other teenage shows, I'm afraid.
looool what a dream coming into reality
love these guys!