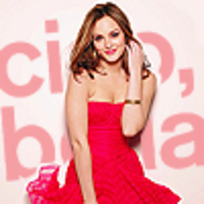 ilgabe
i share this account with my friend,,,,, lacey. so whatever. we ship/eat anything. shes usually on, but i made the account. occasionally emma too. you'll never know whos really on. or care. it makes no difference. we've got the same views on everything. this is so pointless , sometimes we've just gotta let out our thoughts though.
Member Since:
48 Forum Posts
wow, lol. that was really just uncalled for. first of all, what makes you think i only bought the dress because it was on sale? i didnt even find it when it was 328 dollars, the only option was to pay the sale price if i wanted it. i was just pointing out the fact that it was on sale. i know not everyone on here can afford to shop at bendels. im aware of whats going on in the real world. some might not even be able to pay 100 dollars for a dress. and personally, i dont even think this is the best or most expensive dress either. its far from it. i only bought it because i like to sort of collect the clothes they wear on gossip girl. and i DO agree that you should not have to work your ass off to pay for clothes or something when you really cant afford it. you just got it all wrong, and it came out as offensive. but whatever this is just ridiculous to me.
but thank you Catty and GGFF :) i never saw the last one that you posted!
i shop online a lot and have been finding a lot of the clothes that the cast have been seen in. like blairs blue striped dress is from bendels and is on sale for 131 dollars. which is really cheap. especially because it was 328 before.
http://www.henribendel.com/shop/pretty_bendel_things/cooperative_designs_sweater_dress <you can get it there if you want. i wish they had the blue in small, i had to get red.
and anyways i was just wondering if any of you guys can post anything you find here, because ive been trying to buy a lot of it. lol. thats all (:
this is very ironic. but blake did have to audition , she just was ASKED to audition and they were pretty sure they wanted her. her audition tapes are on blake lively web