The newly-engaged Katherine Heigl is among a panel of celebrity judges who helped Old Navy in its nationwide search for a new canine mascot.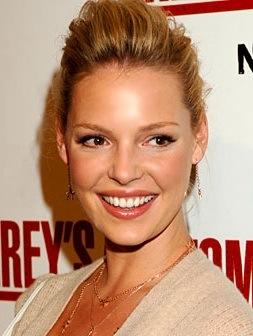 Six adorable finalists have been selected by the judges as worthy replacements for much-loved "spokesdog," Magic, who appeared in the popular clothing company's advertisements in the late '90s. Now it's up to America to pick the winner. From now until July 7, people can vote on their favorite pup on the
Old Navy
website.
The six mutts vying to be part of advertising history, even though they have no idea at all that any of this is going on, are:
Sandi, "The Bandit," Bartlett, IL
Cooper, "The Athlete," Plano, TX
Paco, "The Free Spirit," Venice Beach, CA
Josie, "The Sweetheart," Mesa, AZ
Bean, "The Live Wire," Emeryville, CA
Data, "The Prankster," Freeland, MI
Hmm. Heigl seems like the free-spirit type, but a real sweetheart as well, so who knows where her a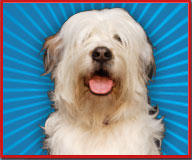 llegiances lie. In any case, joining Katherine as judges were Alfre Woodard of
Desperate Housewives
, Malcolm David Kelley of
Lost
, and Kristin Chenoweth, former star of
The West Wing
and an Old Navy spokesperson herself.
They selected the final competitors from over 120,000 entries, based upon appearance and personality from each dog's profile. We're somewhat partial to Paco (pictured), but we wish all the finalists our best!
Steve Marsi is the Managing Editor of TV Fanatic. Follow him on Google+ or email him here.