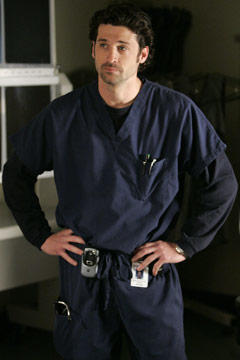 ... Last night's episode was great. Even though we've seen it before. It's amazing how good
Grey's Anatomy
is, even in repeat viewings. We can't help but feel for Meredith all over again as Addison comes between her and Derek, and watching Cristina battle her emotions is both funny and heartbreaking.
Whether or not you watched the show last night, check out our Episode Guide for a play-by-play. The Insider has also compiled a list of quotes from "Deny, Deny, Deny" for your reading enjoyment. Prepare to laugh, cry and make snide remarks along with Cristina et al.
We're still at leats two and a half months away from the start of next season, but we should at least have some good opportunities to catch up on re-runs this summer, which is certainly better than nothing!
Steve Marsi is the Managing Editor of TV Fanatic. Follow him on Google+ or email him here.