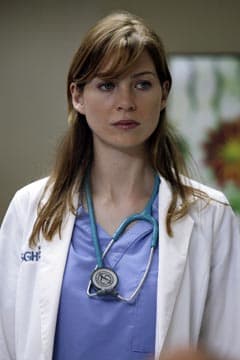 With the season premiere of
Grey's Anatomy
eight days away, we thought it would be a good time to catch up on the first two enthralling seasons... with an exclusive
Insider Quiz
!
Leave your answers as comments on this post, and we'll let you know the answers in the next few days. Test your Grey's Anatomy knowledge with the Insider!
~~~~~~~~~~~~~~~
A. Where did Meredith attend medical school?
Stanford
Harvard
Cornell
Dartmouth
Yale
B. Where did Dr. Burke attend medical school?
Tulane
Alabama
University of Houston
Johns Hopkins
Rice
C. Which member of the SGH staff has a PhD in addition to a medical degree?
Cristina
Meredith
Dr. Burke
Dr. Webber
Addison
D. What is Dr. Bailey's husband's name?
Broderick
Terry
Tucker
Brandon
Thomas
E. What is Meredith's sister's name?
Mary
Megan
Molly
Maddy
Matilda
F. What is George's dad's occupation?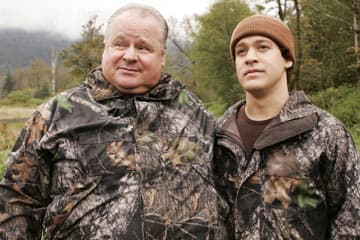 Construction worker
Truck driver
Mailman
Electrician
Auto mechanic
G. Where does Izzie's daughter live?
Suburban Seattle
Portland, Oregon
Santa Barbara, California
San Francisco, California
Boston, Massachusetts
H. What sport did Alex play in college?
Wrestling
Football
Basketball
Baseball
Swimming
I. What is Addison's maiden name?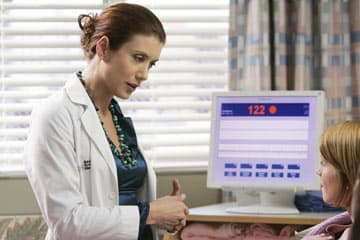 Walsh
Forbes
Hochberger
Montgomery
Davidson
J. Who first termed Derek "McDreamy" ?
Meredith
Cristina
Izzie
George
Dr. Bailey
How do you think you did? Let us know. We got them all correct -— but then again, we're the Insider. And we came up with the quiz. So it's not that impressive. Fun, though. Good luck!
Steve Marsi is the Managing Editor of TV Fanatic. Follow him on Google+ or email him here.