Guilt, like many other emotions, is in no short supply at Seattle Grace Hospital. Any viewer knows that. The only question is whose guilt, new or old, will resonate with us the most during tonight's episode.
There's not a lot of speculation floating around about this one, and the previews shown at the end of "What I Am" weren't particularly revealing.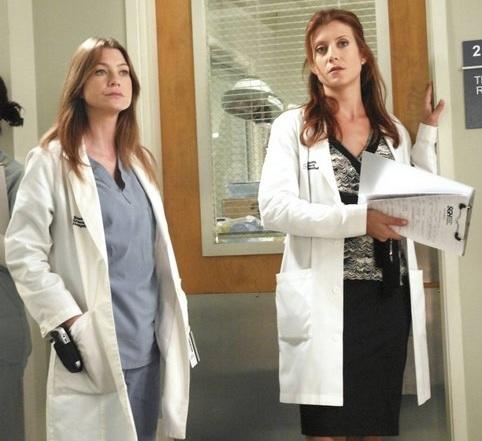 Here are four things we've discerned
:
Dr. Bailey must treat a young mother battling breast cancer. That's sure to hit close to home with Miranda, who just became a mother herself.
A recovering Meredith and her new BFF, Addison, examine a couple who find themselves in an awkward position.
The interns defend a resident's competence at a staff meeting. We're guessing this involves the case of Denny Duquette.
Derek learns more about Mark and Addison's relationship. Certainly the most intriguing development hinted at in previews.
There's clearly more to the romance between Addison and McSteamy than Derek knows -- or is willing to accept. Was she cheating on him long before the night he walked in on them? Did Addison continue to see Mark after Derek left? Finn may be ancient history, but will these revelations in any way thwart Derek's pursuit of Meredith?
Well, it will be interesting to find out, that's for sure. And once we do, the Insider will post its comprehensive episode guide, along with as many quotes and pictures as we can find. We'll also compile a list of the music from the episode, post our Round Table discussion and announce our Caption Contest winner on Friday.
Looking forward to it!
Steve Marsi is the Managing Editor of TV Fanatic. Follow him on Google+ or email him here.