Episode Guide, Quotes, Pictures, Music From "Don't Stand So Close to Me"

Steve Marsi at . Comments
We apologize for the delay, fans, but the Insider has finally produced its Episode Guide to Thursday's "Don't Stand So Close to Me." It was intense, but thrilling. Follow it from start to finish by following the link, whether you missed it or just want to relive the drama.
We've also finished compiling our lists of memorable quotes and pictures from the episode. Check out our list of Grey's Anatomy quotes from "Don't Stand So Close to Me" here, and follow this link to our image gallery. E-mail us with any we don't have that you would like to see included!
We're pulling together the list of music (with lyrics) featured on the show Thursday as well. We strive to make this site as detailed and packed with information as we can, but that takes help from you, our terrific users. So let us know what we are missing. We appreciate it!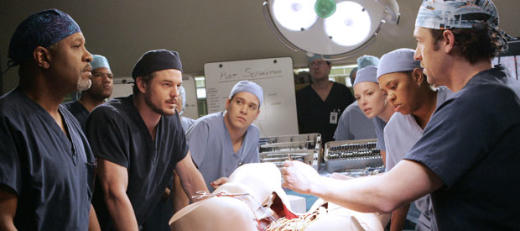 Steve Marsi is the Managing Editor of TV Fanatic. Follow him on Google+ or email him here.