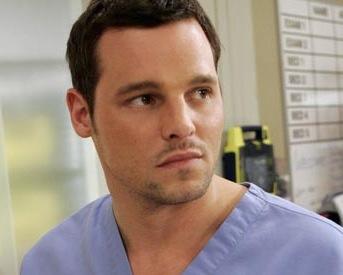 Cheer up, Alex. A huge audience for the gripping conclusion of
Grey's Anatomy
's three-part extravaganza gave ABC a ratings win Thursday, despite the presence of
American Idol
on FOX.
ABC averaged an 11.4 rating/18 share for the night. CBS took second with a 10.0/15, while FOX came in third with a 9.1/14. NBC, at 5.1/8, took fourth, while The CW was well back of the pack at 1.5/2.
Among adults 18-49, ABC's 7.0 rating led the way. FOX finished second in the key advertising demographic with a 5.9, beating out CBS' 5.1. NBC averaged 3.5 and The CW only 0.9.
The American Idol results show easily won the 8 pm hour with a 14.0/21 share, while Survivor: Fiji put CBS in second with a 7.9/12.
A repeat of last week's Grey's Anatomy episode, "Drowning On Dry Land," was good enough for 6.7/10, and third place for ABC in the 8 pm time slot.
NBC went with My Name Is Earl, 5.5/8, and The Office, 5.0/7. Smallville came in fifth for The CW.
This Thursday's new episode of Grey's Anatomy, "Some Kind of Miracle," came through with ratings almost befitting of that title, scoring a 17.0/25 to make it the night's most-watched show.
CBS stayed in second with CSI, at 13.0/19. The OC went out quietly in its series finale, dropping way off from its lead-in to average 4.3/6 for FOX. Scrubs, 3.7/6, and 30 Rock, 3.1/5, kept NBC in a distant fourth, ahead of Supernatural on The WB.
Steve Marsi is the Managing Editor of TV Fanatic. Follow him on Google+ or email him here.