Kate Walsh to Star in Grey's Anatomy Spinoff; Pilot Episode Planned For May
Steve Marsi at . Comments
In a bold and controversial move, ABC is surgically removing part of Grey's Anatomy to see if it can survive on its own.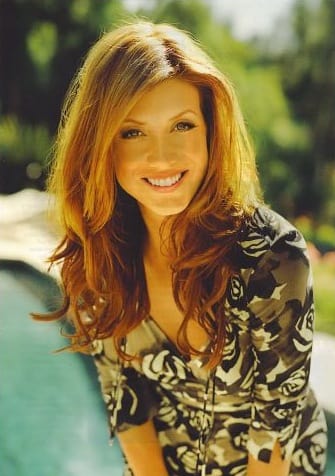 The
Wall Street Journal
reports that ABC has decided to pursue a spinoff of the hugely successful drama, and that leaving Seattle Grace to head the cast of the new show will be one of its most popular doctors:
Addison Montgomery, the sexy neonatal-surgeon played by Kate Walsh.
The plot is still a work in progress and Grey's Anatomy creator Shonda Rhimes - who will lead production of the new series - hasn't settled on a title, says an ABC spokeswoman.
A two-hour pilot of the series is likely to air in May, the Journal said.
Rhimes recently told the cast about the project and agreed to write the special two-hour episode that will serve as the series pilot. This type of old-fashioned spinoff is rare in the risk-averse TV business.
ABC will likely air the show in May so that it is broadcast in time for the network to decide whether to pick up the spinoff before unveiling its fall schedule to advertisers and media buyers.
ABC Entertainment President Stephen McPherson declined to comment. ABC confirms it has inked a deal with Walsh, but said Rhimes and Walsh are both unavailable to comment further at this time.
No new show is a safe bet in the fickle TV business, but a spinoff is a safer bet. Rather than launching cold, spinoffs come with a built-in audience already invested in the concept or character.
There's a strong marketing hook - a crucial element as networks battle an
expanding array of entertainment options for viewer attention. And some
of TV's most popular shows have been spinoffs, including The Jeffersons, spawned by All in the Family, and Frasier, a spinoff of Cheers.
Although McPherson has dramatically transformed ABC over the past two years from the last-place broadcaster to a contender for No. 1, the network still has holes on its schedule that would benefit from a new hit.
Wednesday night has started to struggle - the castaways drama Lost is down 23 percent among adults age 18 to 49 this season compared with last - and the network has been keeping some Friday slots warm by airing reruns.
In many ways, a Grey's Anatomy spinoff would mark a departure for the modern TV industry. True spinoffs - where ancillary characters leave an established show to become the leads of a new one - are less common today than in decades past.
A big reason: There are fewer smash hits, particularly comedies, to spin off. The TV schedule is replete with strong dramas, but shows such as CSI tend to spawn new franchises with entirely new casts of characters, notes TV historian Tim Brooks, author of The Complete Guide to Prime Time.
Indeed, networks rarely have confidence to pursue a character spinoff of an hour-long drama. One of the few successes was in 1979 when Gary and Valene Ewing departed Dallas to launch Knots Landing.
More often, attempts have been spectacular flops, such as the 1987 bid to spin off Hill Street Blues by sending detective Norman Buntz, played by Dennis Franz, and his snitch Sid, played by Peter Jurasik, to California.
Beverly Hills Buntz failed within a season, although Franz went on to greater things in NYPD Blue.
With Grey's Anatomy, ABC has a white-hot hit, fueled by complex story lines and charismatic characters. Despite moving to highly competitive Thursday from Sunday last fall, Grey's Anatomy is notching some of its best ratings ever. Last week, 26 million people tuned in to watch "Drowning On Dry Land," in which the Seattle Grace team copes with the fallout of a ferry crash.
The ensemble show, now in its third season, also has an abundance of strong characters, including Ellen Pompeo as Dr. Meredith Grey and Patrick Dempsey as Dr. Derek Shepherd. Indeed, Rhimes recently told a gathering of critics that it is getting more and more difficult fitting all 12 Grey's Anatomy regulars into storylines.
She wants to be intimately involved in the potential spinoff and, to free up her schedule, has shelved another pilot of hers about a group of female journalists, which Jeffrey Dean Morgan was scheduled to appear in.
Walsh's Dr. Montgomery-Shepherd joined the show in May 2005, appearing in the last few minutes of the Season One finale. She abruptly showed up at the Seattle hospital looking for her estranged neurosurgeon husband, Derek, and discovers he has a girlfriend.
Addison confronts him with a pointed - and explicit - remark.
Although Rhimes and ABC think Walsh's character can continue to evolve on Grey's Anatomy, it became clear in recent months that her position on the show was changing, say people familiar with the matter. Now divorced from Derek and friendly with Meredith, Addison has had fewer ways to keep busy - and fewer fireworks to entertain viewers.
ABC is approaching the spinoff in a smart way, says Norman Lear, the TV producer who refined the art of the spinoff in the 1970s when his All in the Family spawned a record five new shows.
Too often networks try to force audiences to embrace a character just because they have an actor amenable to a spinoff - NBC's ill-fated Friends spinoff Joey, starring Matt LeBlanc, for instance. Instead, networks should "see who's popping and try to build something" around them, he says.
His advice to Rhimes: "Trust your instincts and don't force anything." He also notes that successfully juggling monster-sized egos - particularly those of the cast members not getting their own show - is a crucial to the spinoff process.
If the Grey's Anatomy special episode doesn't lead to a new series for ABC's fall schedule, the network has several high-profile projects in the pipeline to fall back on. One of them is Life on Mars, a remake of a BBC drama about a modern-day detective who finds himself transported back to 1973.
ABC also has hopes for a pilot called Dirty Sexy Money, a drama from Greg Berlanti (Dawson's Creek, Everwoo) focusing on an idealistic lawyer hired to tend to the legal - and often illegal - needs of a megarich New York family.
Talk about your Wednesday morning bombshell. While we'll miss Addison on Grey's Anatomy, we're hopeful that with Shonda at the helm, the new series will be a success. Congratulations to Kate for landing her own show!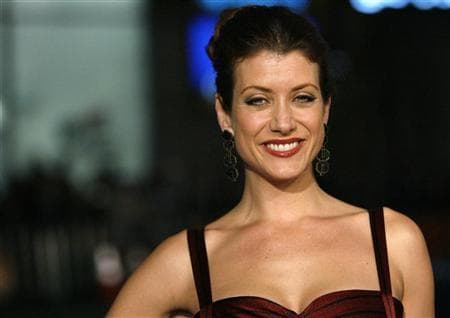 Steve Marsi is the Managing Editor of TV Fanatic. Follow him on Google+ or email him here.