By now, everybody knows the story of how Isaiah Washington used a gay slur to describe co-star T.R. Knight, which led to a Patrick Dempsey-Washington dustup last fall.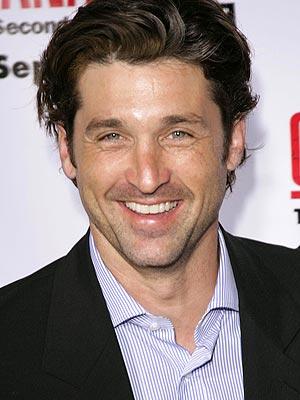 But what everyone might not know is that now both stars are back at work, and things have apparently blown over, despite what some media outlets might tell you.
Access Hollywood's Billy Bush sat down with Patrick Dempsey to find out if things were any different since Washington's return.
"Has he changed?" Bush asked Patrick about Isaiah.
"It's hard," said Dempsey, whose wife recently gave birth to their twin sons. "I haven't spent enough time around to honestly know what's going on with him."
It's been four months since Patrick and Isaiah nearly came to blows on the Grey's Anatomy set over the latter's homophobic remark. And after a self-imposed stint in counseling, Washington is back at work.
"I haven't spoken to him about it. You do have a feeling when you look at him that something is different and that he is working on things," Dempsey said. "You can't get away from the fact he's doing a great job on the show. He does beautiful work."
"He's an intense, passionate actor," Bush said of the man we've come to love as Dr. Preston Burke.
"He's very passionate about it. He allows himself to feel deeply and sometimes, that's very difficult to contain and control appropriately," Dempsey replied. "I think good will come from this."
It's good to see that whatever personal issues marred the Grey's Anatomy set in the past several months, everything seems to be back to normal now. With the exception of a possible Kate Walsh departure, the whole cast looks like it will remain intact for the forseeable future.
Steve Marsi is the Managing Editor of TV Fanatic. Follow him on Google+ or email him here.