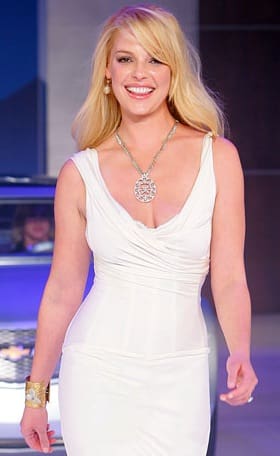 We are pleased to report that the lovely Dr. Isobel "Izzie" Stevens will, in fact, continue to call Seattle Grace Hospital home for the foreseeable future.
Following previous reports to the contrary, ABC has issued a statement to Grey's Anatomy fans, assuring them that actress Katherine Heigl is not planning on leaving the show - and that she is indeed being compensated for all her hard work.
"Katherine is an integral part of Grey's Anatomy and its success," the statement reads. "Fortunately, we have a long-term contract to ensure she'll be with the show for several years to come. In recognition of her tremendous talent and value to the show, we recently approached Katherine with an offer to raise her compensation significantly above the terms of her current contract. We were surprised to see this gesture reported negatively in the press, and want to reassure fans that she will continue as Izzie Stevens."
The statement follows report earlier this week that Katherine Heigl, 28, had walked out of contract negotiations on the show. We're thrilled to see that she and the producers have reached an agreement and that the young starlet will be gracing our Seattle hospital's halls for years to come.
Steve Marsi is the Managing Editor of TV Fanatic. Follow him on Google+ or email him here.