Nielsen Media Research's new ratings that incorporate college students have been a boon for ABC - particularly Grey's Anatomy, which has gained steam among the 18-to-24 age group that is translating into growth in the key 18-to-49 demographic.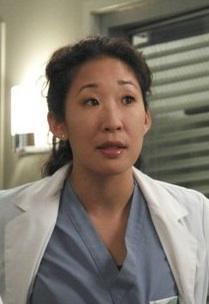 Since the January 29 launch of the ratings,
Grey's Anatomy
has added just over
one rating point
in the 18-to-49 demo, a bump that can be directly attributed to student viewing, according to a new report issued by
Magna Global
.
Before so-called college viewing - which takes viewing done by kids while away at school and aggregates it with their families' viewing back home, as if they are still a member of the household - Grey's Anatomy posted an average 8.7 in the 18-to-49 demo, which is now up to a 9.8.
Magna Global suggests that's partly because of a rise of 2.6 rating points in the 18-to-24 demo due to college kids.
Of the top-five (two are tied for fifth) shows with average gains in the 18-to-24 demo due to college kids, ABC has all but one: Grey's Anatomy, powered by a strong Season 3, with an additional 2.6, then Fox's "House" with an added 1.4, followed by ABC's "Lost" with 1.1, and its "Ugly Betty" with 1.0, and its "Men in Trees" and "Extreme Makeover: Home Edition" with a 0.7 addition each.
Still, it's uncertain whether the bumps among the 18-to-24 set are having an effect on a show's ratings in the coveted 18-to-49 demographic.
The college ratings - which are known as "extended home" - affect only about 150 households of Nielsen's 10,000 home sample. They don't measure what networks have long wanted: How many college students are watching shows in communal areas such as dorm lounges or student unions, at near-campus bars or other out-of-room hangouts.
A close look into the impact the college ratings are having on the 18-to-49 demo shows that "Lost" is on an extreme. It has soared 27 percent from a 3.3 to 4.2 in the 18-to-24 demo, but declined since January 29 in 18-to-49s average by 12 percent.
More in the murky realm is Fox hit "House," which has zoomed 106 percent in the college demo to an 8.3. But it has also increased significantly in 18-to-49s average by 65 percent to a 10.0. How much of the jump is attributable to the college boost?
Then take "Ugly Betty:" The show has shown a notable increase in the 18-to-24 demo (a 56 percent increase to a 3.7), but it's been flat at a 4.1 in 18-to-49s since Jan. 29 when the new ratings took effect.
Also count NBC's "The Office" among the inconclusive. It jumped 41 percent among 18-to-24s, but only 4 percent in the 18-to-49 chief selling demo.
Even if the 18-to-49 meter isn't moving for a show or network, advertisers targeting a younger audience are likely to take note of the alterations on the 18-to-24 performance.
In late night, "Saturday Night Live" has benefited from the greatest contribution from college students, followed by NBC's "Conan" and Fox's "MadTV." In cable, MTV, TBS, ESPN, Adult Swim and Comedy Central have seen the biggest lifts.
Steve Marsi is the Managing Editor of TV Fanatic. Follow him on Google+ or email him here.