Grey's Anatomy, known for its controversial medical-themed drama plot, has proven itself to be worthy of yet another honor.
The Gay and Lesbian Alliance Against Defamation, a non-profit organization dedicated in promoting the fair and accurate representation of gay people in events and media, has awarded ABC's Grey's Anatomy for its outstanding individual episode entitled Where the Boys Are.
"Where the Boys Are," which aired on November 9, 2006, features a man, Daniel, who wants a sexual reassignment surgery and who now goes under the name Donna.
Initially, Daniel's wife of the past 10 years was astonished to discover that he wanted the surgery. After much resistance, she decided to stay by his side and support him.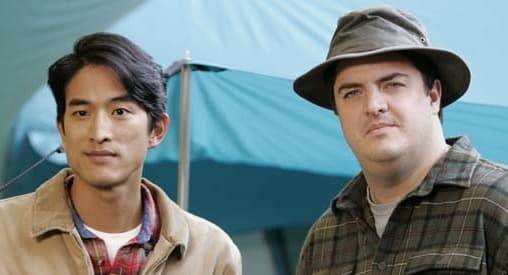 The episode also features the show's recurring gay character, Joe the bartender (right), and his boyfriend, Walter, both of whom accompany the surgeons on their camping trip.
Grey's Anatomy
was recognized despite an unpleasant issue last year, regarding its cast member
Isaiah Washington
using a gay slur about co-actor
T.R. Knight
. Later, he apologized and entered a rehab facility to seek counseling.
The GLAAD award is just one of the numerous recognitions Grey's Anatomy has obtained since 2006. Other awards included a Producers Guild Award, Golden Globe Award, Screen Actors Guild Award, NAACP Image Award, Emmy Award, and Television Critics Award just to name a few.
Apart from Grey's Anatomy, Little Miss Sunshine won outstanding film in the wide release category.
In addition, Brothers & Sisters also earned the outstanding drama series award, while Ugly Betty took home the award for outstanding television comedy series. Furthermore, Jennifer Aniston, actress best known for her inclusion on Friends, won the Vanguard Award.
The 18th annual event, held Saturday, April 14, consisted of 42 categories, divided into four ceremonies, held in Los Angeles, New York, Miami and San Francisco.
Steve Marsi is the Managing Editor of TV Fanatic. Follow him on Google+ or email him here.