The public service announcement from Isaiah Washington regarding the tolerance and acceptance of homosexuals will air tonight during repeats of Grey's Anatomy, the Orlando Sentinel reports.
Here's a quote from the ad Washington recorded on behalf of gay rights groups, which will run during the two-part "Six Days" this evening: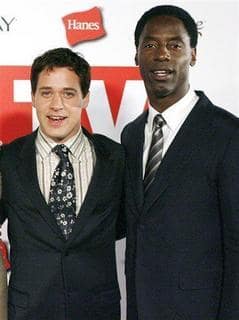 "
Words have power. The power to express love, happiness and joy. They also have the power to heal. When you use words that demean a person because of their sexual orientation, race or gender, you send a message of hate. A very powerful message. But we all have the power to demand better from one another and from ourselves. We have the power to heal and change the world by the words we use
."
Washington has gone to great lengths to make amends since coming under scrutiny for two incidents in which he referred to his gay co-star, T.R. Knight, by a derogatory slur.
While more people surely would have gotten to hear this positive message during last week's season finale, it's still appropriate for it to air during an episode of Grey's Anatomy and we're pleased that it is.
Steve Marsi is the Managing Editor of TV Fanatic. Follow him on Google+ or email him here.