Katherine Heigl loves changing her look.
"I've been auburn, chocolate brown, and darker blond with big chunky streaks," the 28-year-old star tells InStyle.
Heigl, who plays Dr. Izzie Stevens on Grey's Anatomy, and who's set to star in the upcoming comedy Knocked Up, is pretty low-key about her hair.
"All I ever do is throw it in a bun," she says.
How does Katherine Heigl do it? By keeping the long mane manageable with the help of combing Kerastase conditioner in it daily "so it doesn't turn into a big dreadlock."
Where her simplicity wanes is with makeup. "I could open a beauty supply store in my house," Heigl says.
Friends have even asked her to do the makeup for their weddings. As her own nuptials approach (her fiancé is musician Josh Kelley, and they're rumored to be marrying this winter), it's nice to know she could fill in if the makeup artist is a no-show.
Here's a look at the many different looks of this talented actress. Behold, Katherine Heigl's transformation through the years...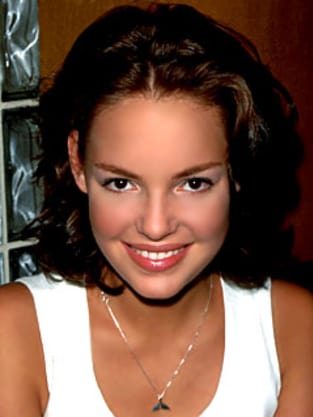 1995 (left): No awkward teen years here: Heigl's good looks were apparent as a child and she began modeling at age 9; her first TV spot was for Cheerios. 2000 (right): Beach blonde waves are just the thing for a summer premiere in L.A.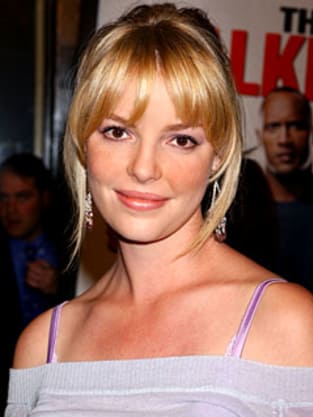 2001 (left): "As a brunette, I didn't look like the girl next door," says Katie Heigl. "I looked more exotic, which I enjoyed." 2004 (right): Back to blonde, she works the fringe element. "I can't style bangs," she says, "but I love them!"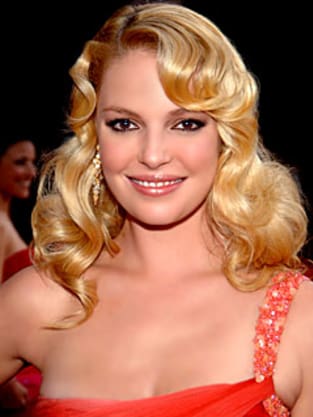 2005 (left): With a role on the mega-hit Grey's Anatomy, she has a reason to smile Great teeth is another. 2007 (right): On the red carpet, Katherine Heigl turns up the heat with head-to-toe glamour. "Old Hollywood style is coming back," says stylist Sean Flanigan, who has worked with the star.
Steve Marsi is the Managing Editor of TV Fanatic. Follow him on Google+ or email him here.