Before Grey's Anatomy star T.R. Knight came out of the closet last year, some advised him not to do it, the actor says in a new interview.
While friends were "beautifully supportive," Knight tells The Advocate in its June 19 issue, others cautiously advised him, "Don't do it - don't do it now."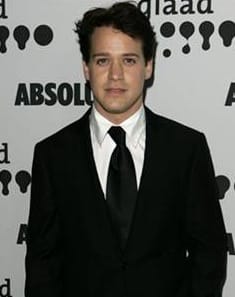 Looking back, the 34-year-old has no regrets.
"I remember saying to someone when I got one of those don't-do-it comments - I just remember hearing my voice being calm and saying, 'No, it's going happen. It's going to happen. I'm just letting you know.'"
Ultimately, Knight is glad he decided to go public about his homosexuality after castmate Isaiah Washington referred to him on-set by a gay slur.
"I made the decision to make a statement," he says.
"I could have not [spoken up]. I could have retreated. But I'm definitely happy I made the decision."
Washington has since apologized, entered therapy, and will be appearing in public service announcements on behalf of gay groups.
Since coming out, Knight, who plays the unassuming Dr. George O'Malley on the hit ABC drama, has seen his character marry Dr. Callie Torres (Sara Ramirez) and sleep with fellow interns Meredith Grey (Ellen Pompeo) and Izzie Stevens (Katherine Heigl).
Off camera, Katherine Heigl is a very close friend, but she says Knight came out to her much more gradually.
"There came a point where we were close enough friends that he would just talk about dates or about other guys," Heigl told The Advocate. "I wasn't shocked or surprised.... It was more just like, 'Oh, okay, now I know why you don't want to go out with me.'"
But Knight, who says he is single - "Not that I've had the most successful dating experiences," he says - insists coming out hasn't much affected his love life. He states, with a laugh, that he still assumes people aren't interested in him, but notes:
"Too much aggression isn't a good thing, either."
Steve Marsi is the Managing Editor of TV Fanatic. Follow him on Google+ or email him here.