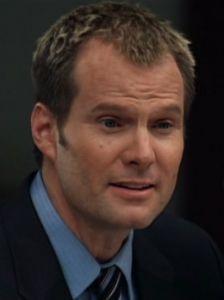 Jack Coleman, the actor that portrays plays
Noah Bennet
(also known as HRG/ Horn-Rimmed Glasses) told SCI FI Wire that his character will still have a dark edge to him at the beginning of the second season.
"It makes it very clear, in the very first episode of this year, he's not defanged," Coleman said in an interview at the Television Critics Association summer press tour on July 17. "He's still a dangerous guy. I think it's clear that he would move heaven and earth for Claire, but you don't want to cross him. He is a dangerous guy. ... He's a big-picture guy. He's a guy with a plan, and certain things may have to be jettisoned in order to make that plan work."
For the record, Mr. Bennet is probably our favorite character. Few roles on TV have this much depth to them.
Coleman revealed that in the second-season premiere of Heroes, which picks up four months after the events of the season finale, his character has been reunited with his adopted daughter, Claire (Hayden Panettiere), and his wife (Ashley Crow) and son (Randall Bentley).
"The Bennet family has relocated," he said. "I can't tell you exactly where. And it's a new world. The secrets they keep from each other are new secrets. The old secrets have all been divulged. We're not retreading the old ground. But there's old ghosts. Old habits are about to rear their ugly head in a very dramatic way...
The Bennets are together to start, but in a very difficult, awkward circumstance that they all have to try to deal with. And it gets pretty sticky pretty quickly."
Coleman also said that his character will continue to be one of the few on the show without any superpowers.
"I love that I don't have any superpowers, for two reasons," he said. "First of all, less prosthetics and less time in a harness. At my age, there's only so much time in a harness you want to spend. But the other thing, I really like having a character that has to survive by his wits. I mean, every time you see Sylar and HRG face each other, I mean, Sylar flicks him around like he's a bug. So he's not a guy who's going to be able to handle the dangers of the world that he's in physically. He has to do it through his guile and carrying a really big gun."
Matt Richenthal is the Editor in Chief of TV Fanatic. Follow him on Twitter and on Google+.