We're down to the final six on So You Think You Can Dance. What do they think of their chances, good luck charms and hidden talents? Let's find out...
Lauren Gottlieb: "It's definitely been a roller coaster." Though she wears body makeup to cover up bruises on her legs and her feet are "all torn up," Gottlieb hasn't lost her sense of humor about the occupational hazards: "I always wanted a cool scar on my face."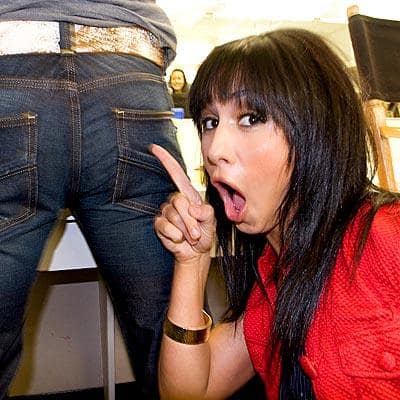 Danny Tidwell
: He knows he isn't great at ballroom and hip-hop, candidly admitting: "I'm not so good at that." Luckily, he has his brother Travis Wall, who was the show's season-two runner-up, to give him advice. He also has the following talent. You should see "how fast I can devour chocolate," he says.
Lacey Schwimmer: Who cares that her brother, Benji, was last year's victor? Give us a true, important talent, Lacey: "I can burp on command." Nice.
Neil Haskell: This dancer knows it takes other skills to make it in the entertainment business: "I need to work on my singing voice and my acting as well because that's where you can make a real living."
Pasha Kovalev: Hip hop is the biggest challenge to this ballroom instructor. But coming up with an idea for the future is not:Â  He wants "do something which is helpful to society, like teach kids how to dance."
Sabra Johnson: Look out fellow contestants - and future criminals. After dancing, Sabra has unique career aspirations: "Maybe I'll be a CIA agent," she says.
Matt Richenthal is the Editor in Chief of TV Fanatic. Follow him on Twitter and on Google+.