Alicia Minshew is hearing a lot of feedback about her deaf son storyline on All My Children.
The actress recently spoke to Soaps.com about it...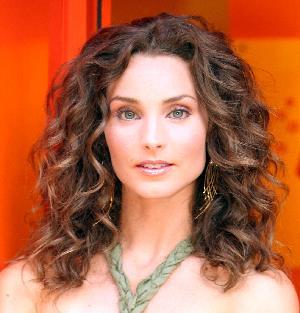 "I get so much hate mail," said Minshew, comparing Kendall's actions toward both Spike and Ian as similar to survivor's guilt. "It's very much 'Why am I okay? Why are my children not?' She's dealing with so many different levels of guilt.
Alicia also said viewers would be happy with how the storyline continues to play out.
"I can tell you that (Kendall) will begin bonding with Ian and will realize that she has been neglecting him. Part of the reason is that she feels like Spike (and his current condition) is her fault. And, she is deathly afraid she will or she has hurt Ian. She's being driven by fear and guilt and she wants to protect Spike and Ian."
From the beginning, though, fans have been stunned with the depth of angle. How did Minshew even summon the emotion for the part?
"I had to go to this place that I never really knew was there - my maternal side," she said. "I just sort of took how I feel about my mother and how she feels about us and tapped in to that. I just use the love that I know I will have for my child, a child that doesn't yet exist."
Matt Richenthal is the Editor in Chief of TV Fanatic. Follow him on Twitter and on Google+.