Earlier this summer, NBC announced the addition of Edward Scott into the production team of the network's leading soap opera, Days of our Lives. As the new co-executive producer of the soap, Scott plans to incorporate more realistic angles into the show.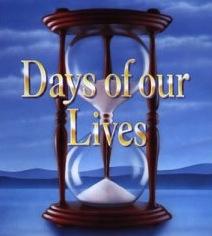 "My plan is to get [
Days of our Lives
] back to beautiful basics - real drama with real people" Scott told
TV Guide
. "That's why the audience is watching so much reality TV - they want to feel things are really happening."
Of course, fans won't have to worry about Days of our Lives completely ditching its extraordinary, theatrical depictions of life.
"We have some wild stuff coming up with Stefano [Joseph Mascolo]. In fact, we're going to do Kill Bill. We just can't afford to do this over the top stuff all the time," Scott said.
Scott's plan for Days of our Lives is a response to the threat of cancellation the series received last January.
"We know that is looming over us... My goal is to make [Days of our Lives] such a great show that there's no way they're going to be able to cancel it. They'll be embarrassed to do it."
"I am very enthusiastic about the important changes for Days of our Lives that Edward Scott will bring as co-executive producer," Executive Producer Ken Cordray said in a press release. "Ed comes with more than twenty years experience with The Young and the Restless and brings a new, vibrant, creative energy and strength to this all-important position of leadership."
Matt Richenthal is the Editor in Chief of TV Fanatic. Follow him on Twitter and on Google+.