Even the most diehard of Days of Our Lives fans may have a few questions. Below, Soap Opera Digest responded to a few:
Q: Does Mimi (Farah Fath) have any other siblings besides Patrick?
A: Yes, she does: a teenage brother named Connor. While the character has occasionally been mentioned on the show, viewers have rarely seen him.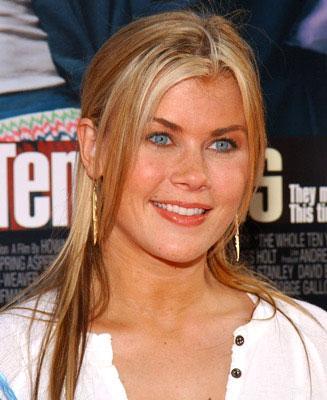 Q
: Can you please explain how Carrie, Sami (
Alison Sweeney
, pictured) and Belle are related?
A
: Carrie and Sami share Roman for a father. Sami and Belle share Marlena for a mother. Carrie and Belle are not biologically related, but were raised to consider themselves sisters.
Q: Did Renee Jones (Lexie) ever portray another character on Days of Our Lives?
A: Yes, she did. From 1982 to 1983 Jones played Nikki Wade, a secretary at the Salem Police Department. In 1993, she assumed the role of Abe's wife, Lexie.
Q: How are Shawn, Philip and Brady related?
A: They are all related through Victor Kiriakis. Victor is Bo's biological father, which makes him Shawn's grandfather. Victor's late daughter, Isabella, was Brady's mother, which also makes him Victor's grandson. Philip is Victor's son with Kate. So, Philip is Shawn and Brady's uncle, and Shawn and Brady are cousins.
Matt Richenthal is the Editor in Chief of TV Fanatic. Follow him on Twitter and on Google+.