Fifteen months into his engagement to Emmy winner and Grey's Anatomy star Katherine Heigl, singer-songwriter Josh Kelley says he's ready to start a family.
"I always thought I'd be scared, but I'm ready," Kelley said. "I'm 27, and I feel I've done more than most people will do in a lifetime. I'm ready to settle down, start a family and build my Kelley empire."
The couple, who met when Heigl appeared in a music video for Kelley's song "Only You," got engaged in June 2006. Kelley is sure the 28-year-old Grey's Anatomy star, who he will wed in December, is the one.
"She's so great," he says. "We're both kind of carbon copies of each other in some ways, and we also have our differences, which makes things fun and exciting."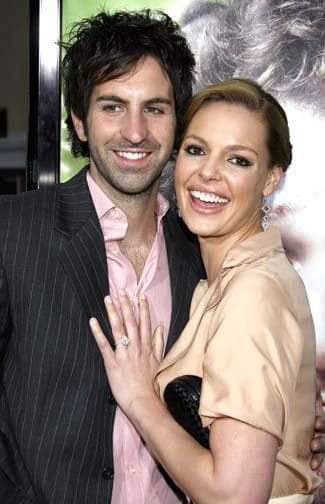 The prospect of marriage even inspired Josh Kelley's latest material.
"I just finished a new album called Special Company, which sort of takes us through the emotional roller coaster of getting married," he says.
Are kids on the horizon for the cute couple? "We haven't talked about it," Kelley says. "We throw around names, but it's just for fun."
Kelley was performing in Las Vegas Sunday night and couldn't be in L.A. to see Katherine Heigl snag the Emmy Award for best supporting actress in a drama series. But he got the news immediately, with a little help from his friends.
"My manager put her phone up to her TV so I could hear Katherine's speech," he said. "It's beautiful. She works so hard, and she's so deserving of it."
The couple soon spoke by phone. "I couldn't even understand what she was saying because she was so excited," Kelley says. "It was awesome."
Steve Marsi is the Managing Editor of TV Fanatic. Follow him on Google+ or email him here.