With Private Practice set to premiere this Wednesday, TV Guide is getting down to business with interviews with the hot new series' cast members.
We've already heard from KaDee Strickland and Taye Diggs. Now let's take a look at what young hunk Chris Lowell - who plays receptionist / surfer boy Dell - has to say about jumping on the Grey's Anatomy bandwagon.
TV Guide: What attracted you to Private Practice?
Chris Lowell: Well, a bunch of my friends are in medical school and I often feel shallow in comparison to them. So I figured if I at least got on a doctor show I would feel a little better about myself.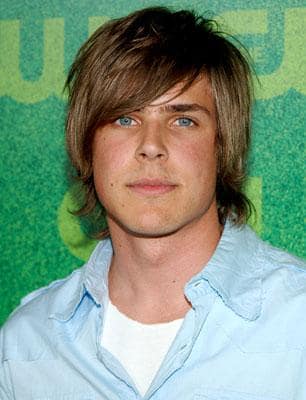 TV Guide: Have you asked them for advice about practicing medicine?
Chris Lowell: Yeah. One of my friends was a midwife in Madagascar. She had quite a lot of input. I've definitely spoken with a lot of friends about it. I've had several conversations with practicing midwives. I found out there's all different kinds. I think the midwifery that Dell is studying is the degree that you get after you get your nursing degree. If you stay for another year of school, you can get a midwifery license so you can practice in a hospital.
TV Guide
: What kinds of questions did you ask your friends?
Chris Lowell
: At first, it was questions like, "How much school are you in? What are the hours like? How overwhelming is it? How tired are you at all times?" Then the questions became more like, "Is it a turn-off when you see a baby come out of a woman's vagina?"
TV Guide: Did the show hook you up with any real midwives too?
Chris Lowell: Yeah. They have researchers on set researching cases and keeping up with doctors in all different fields. There's also always one doctor on set to make sure that everything we're doing is accurate and also to explain things to us when we have no idea what we're doing. They explain if it's a drug we're referring to or a procedure. It's nice to be on a show where you can learn a few things as well.
TV Guide: Nobody seems to have auditioned for this show. Did you audition for the role of Dell?
Chris Lowell: I think I was the only one to audition. My audition was a scene from an old Grey's episode. That's how little they were revealing. I remember going in for it too. I had a couple of days off from Veronica Mars and I didn't want to go on any auditions. I'd already turned down a few because I said, "I just don't want to do it. Just let me have a few days to relax." Then my manager was like, "Just go in on one!" Grey's Anatomy was the shortest audition. It was only one page so I said, "Oh, fine. I'll do this one!" I was very relaxed in the audition and I think that's half the battle a lot of times. But I never went to the studio or network, which is normally the procedure. So I get this phone call a few days later while I'm on set. It's my agent telling me that I got the job. I'd almost forgotten I'd even auditioned for it!
TV Guide: What scene did you do from Grey's Anatomy?
Chris Lowell: I did a scene from the first season, I think. It was an episode about all of these crazy punk bicyclists who have this day in Seattle where they race to a pub or something like that. There's all sorts of injuries that happen. Anyway, this guy gets impaled in the side and he's on the hospital bed trying to sleep with Meredith and she's just putting up with him. It was so funny because I was like, "Yeah, so I remember this episode!" I was lying. I was like, "It's too bad he dies!" Betsy Beers, who's one of the creators, was like, "He doesn't die. I'm sure that's the only episode you missed though, right?"
Follow the link to TV Guide to keep reading this Chris Lowell interview ...
Steve Marsi is the Managing Editor of TV Fanatic. Follow him on Google+ or email him here.