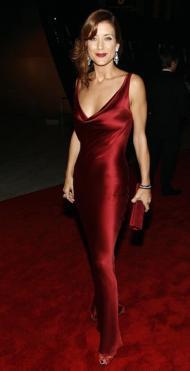 If ever TV needed a few new hits, it's this fall.
Viewership fell to record lows this summer as reality TV shows featuring pirates, filmmakers and sports stars all fouled out.
The Emmys returned last week to their second lowest ratings ever. Viewers bored with TV seem to have migrated over to new diversions such as YouTube.
What new shows will hit the mark this fall, and what series are destined for the scrap heap?
After the success of "Heroes" last year, a group of everyday individuals are here to save the day - and the networks, as well.
Can they pull it off? We'll see.
Here are the Canadian Press' picks for the fall:
SUREST BET: "Private Practice." Kate Walsh brings Dr. Addison Montgomery to L.A. Tim Daly and Taye Diggs are among the new hot docs. How can "Private Practice - a "Grey's Anatomy" spinoff - ever fail? Well, there was "AfterMASH," and "Joey" ... although there also was "CSI: Miami" and 17 "Law & Orders."
MOST ORIGINAL: "Pushing Daisies." Like a lot of shows this fall, the premise is simple: a pie maker named Ned discovers he can bring the dead back to life with a single touch. The catch: if he touches them again, they stay dead forever. In the pilot, which is irresistible, he brings back a women he's adored all his life - only to realize that, now that he's found her, he can never touch her again.
FOUR OTHERS TO WATCH
:
"Reaper" - A young dude named Sam (Bret Harrison) discovers his parents sold his soul to the devil. Now he has to do Beelzebub's bidding.
"Chuck" - A computer nerd (Zachary Levi) who works in an electronics store accidentally downloads hundreds of CIA secrets into his head.
"Aliens in America" - Hot on the heels of "Little Mosque on the Prairie" comes this similar fish-out-of-water comedy.
"Back to You"- Kelsey Grammer ("Frasier") plays disgraced news anchor Chuck Darling who is bounced from L.A. to Philadelphia where he re-teams with former news partner Kelly Carr (Patricia Heaton).
BETTER THAN EXPECTED: "Bionic Woman." Less cheesy than the original, with no corny sound effects, just full on, video-game level super chick battles. British stunner Michelle Ryan plays the lead.
CATCHIEST TITLES: "Desperate Housewives" clicked, but not "Gossip Girl" or "Dirty Sexy Money." Why? Neither of these shows are as much fun as their titles, although "Money" features a terrific cast. "Gossip Girl" (which came last in its timeslot in the U.S. this week) is just a bore.
DEAD POOL PICKS: "Cavemen," "Kid Nation," "Carpoolers," "Big Shots," "Nashville" and CBS' musical misfire, "Viva Laughlin."
Steve Marsi is the Managing Editor of TV Fanatic. Follow him on Google+ or email him here.