New York Newsday recently published a keen article, questioning why so many networks emulate the success of other shows when crafting their new schedules.
Don't they know that originality always wins out?
With that in mind, the newspaper praises Pushing Daisies. There certainly isn't anything else like it on TV. Here's an excerpt from the article: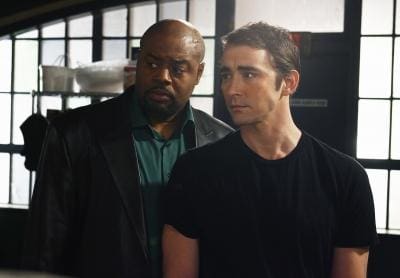 The fall's best pilot and most promising concept is, like
Heroes
, an invention all its own. ABC's Wednesday delight
Pushing Daisies
combines fairy-tale whimsy and Technicolor splendiferousness with English-accented narration (from Jim Dale) and all-American zest from an eccentric cast of characters.
It's so jauntily good-natured in its telling of a boy who grows into a man who can revive the dead with one touch - or kill them again with two - that you're not only willing but eager to swallow its absurdities.
"I suppose dying's as good as any an excuse to start living," says the boy's onetime childhood crush, after being resurrected but forbidden to touch her rescuer. That reward-seeking magic man has just as enchanting a way with resisting her advances: "I'm sort of exhausted from chasing your coffin."
Pushing Daisies looks a lot like Heroes in another respect: Its wondrous young stars - stage-acclaimed Lee Pace (Soldier's Girl, Wonderfalls) and British actress Anna Friel (Rogue Trader) - arrive in the series little-known but crisply talented and primed for greater fame.
Broadway star Kristin Chenoweth ("Wicked") co-stars as a waitress.
Matt Richenthal is the Editor in Chief of TV Fanatic. Follow him on Twitter and on Google+.