Here are a few Days of Our Lives spoilers for the next couple...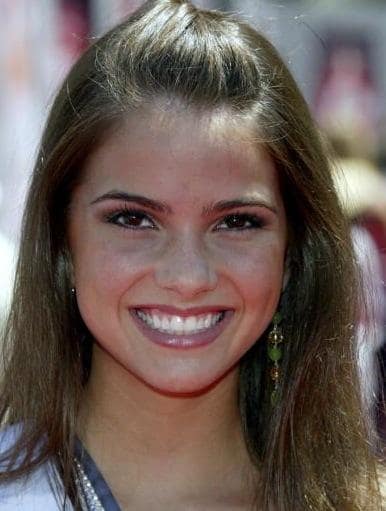 Monday, October 15th
Marlena and Belle tend to John, who is unconscious; Lucas tries to convince Sami that John's accident was a coincidence; Stefano asks Tony to run the DiMera empire; Chelsea and Stephanie (
Shelley Hennig
, pictured) find chaos at the sorority house; Stephanie is jealous.
Tuesday, October 16th
John (Drake Hogestyn) regains consciousness; Shawn arrives to comfort Belle; Lucas pleads with Sami; E.J. takes the annulment papers to Stefano; Stephanie spies on Max's date with Morgan; Chelsea arrives to find Stephanie stalking Max and Morgan.
Wednesday, October 17th
E.J. wonders whether his father had something to do with John's accident; Bo finds pieces of a broken headlight at the accident scene; Sami and Lucas (Bryan Dattilo) fight about her plan to wed E.J.; Morgan offers to back off if Stephanie is interested in Max.
Thursday, October 18th
Marlena wanders the pier alone, thinking about John; the day is an emotional one for the citizens of Salem; Lucas tells Sami that he is ready to accept her decision to marry E.J.; alone in her bedroom, Marlena finally breaks down.
Friday, October 19th
Belle and Sami (Alison Sweeney) tell Marlena they are moving in with her; Sami is convinced that marrying E.J. is necessary; Bo tries to talk Shawn out of becoming a police officer; the doctor explains Pocket's rare condition; Philip kisses Belle as Shawn enters.
Matt Richenthal is the Editor in Chief of TV Fanatic. Follow him on Twitter and on Google+.