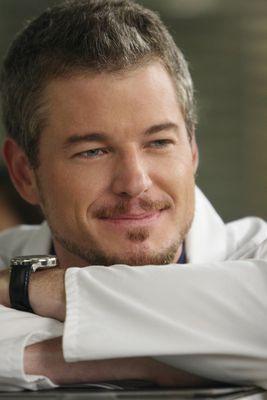 The second Thursday of the season saw
CSI
and
Grey's Anatomy
battle to a draw
among adults 18-49 on a night when most of the top shows declined by double-digit percentages vs. their premieres the previous week.
On Thursday, ABC's Grey's Anatomy (7.6/19 in 18-49, 18.51 million from 9 to 10:02 p.m.) once again stood as the night's top program among adults 18-49, opening up a bit of a cushion over CBS' CSI (6.4/16 in 18-49, 20.97 million).
In a reversal of the previous Thursday's premiere week, Grey's Anatomy moved ahead in adults 25-54 (8.3/19 to 7.9/18), while CSI was the night's most-watched program overall for a second straight week.
NBC's The Office held tough with another hourlong episode (4.6/11, 8.66), moving up to a tie with CSI for the slot lead in men 18-49 (5.0/13).
And USA's original episode of Law & Order: Criminal Intent helped the cable channel gain a larger share of the night's 10 o'clock pie.
In the opening hour, CBS' Survivor: China (4.5/13 in 18-49, 14.14 million) was an easy winner, with ABC's Ugly Betty (3.4/10 in 18-49, 9.90) and NBC's combo of My Name Is Earl (3.3/10, 7.98) and 30 Rock (3.4/9, 7.33).
In fact, 30 Rock, in its season premiere and featuring guest star Jerry Seinfeld, achieved a series high in the 18-49 demo but still placed third.
Closing out the night was a tight three-way demo battle between Without a Trace (3.7/10 in 18-49, 14.20) on CBS, NBC's ER (3.7/10, 9.09) and ABC's Big Shots (3.6/10, 8.24), with Trace the easy leader among total viewers.
Steve Marsi is the Managing Editor of TV Fanatic. Follow him on Google+ or email him here.