Reports that Nielsen is widening viewer research samplings of this fall shows to span seven nights of TiVo recording in its ratings, rather than just a program's initial broadcast night, is encouraging to Friday Night Lights star Kyle Chandler.
Despite critical acclaim, Friday Night Lights has been plagued by low ratings since its inception. It's been blessed with such positive word of mouth that NBC has given it a renewal for a full 22 episodes in its second season.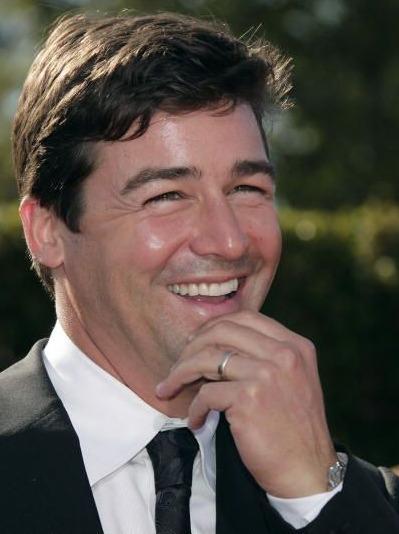 And while its new Friday slot has its drawbacks - it's airing while many people are atactual football games, going on dates, etc. - and the show may be moving to Monday, Chandler is confident that when "all the TiVo responses are added up, we'll learn that a lot more people are watching the show than we've known."
He adds, "It just makes common sense." Then he quips, "I've been grabbing phone books wherever I am and telling people to record the show - and I give kids at my daughter's school a nickel to make five calls for me."
Friday Night Lights' laid-back, nice-guy football coach would like you to believe that "when my wife and I watch the show together, I might get an elbow in the ribs or one of those looks across the room, or the TV remote bouncing off my forehead. The thing is that sometimes in my household, I can't win an argument like I want, but on TV I can bring one of our small fights into my TV role."
But seriously, Kyle Chandler says that what you see is pretty much what he is at home with his wife and daughters, Sydney and Sawyer - and says they are the most important things in his life.
He credits wife Katherine with helping him craft Eric Taylor and for being so supportive. He says, "We'll watch the show together, and she'll make suggestions. 'What if you do this?' or, 'What if you do this another way?' She's a very good writer and has great insight into the characters on our show."
Matt Richenthal is the Editor in Chief of TV Fanatic. Follow him on Twitter and on Google+.