Pushing Daisies is a show about a man who can bring people back to life.
So it's hard to imagine the series getting more creative than that - but it's sure gonna try!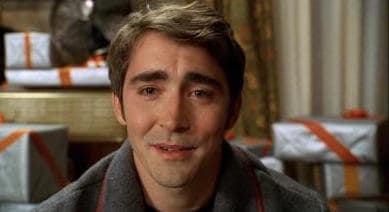 The latest issues of
TV Guide Magazine
provides a fun look into a couple future episode. For example, the Halloween episode ("Girth") delves into the backstory of Kristin Chenoweth' Olive and her previous incarnation as, naturally, a horse jockey.
"Someone's killing people from her past," says creator Bryan Fuller,"and she's on the list."
In another episode, Ned (Lee Pace) discovers that one of the dead guys he wakes up was killed by on of his four wives; and they were are all dog breeders. Teases Fuller, "Will they be forced to be polygamous because of the circumstances in their relationship?"
From there, a pair of fun guest stars will show up:
Paul Reubens comes aboard November 14 as "an olfactory expert who smells something very different about Chuck," Fuller says. "He'll be our version of the nosy reporter."
Molly Shannon appears in a later episode as a woman who opens a saltwater taffy store across from Ned's pie shop. A rivalry will develop between the two as they try to put each other out of business. A fun, hilarious rivalry, we're sure.
Matt Richenthal is the Editor in Chief of TV Fanatic. Follow him on Twitter and on Google+.