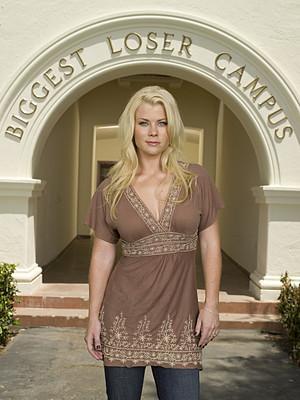 It seems as though Alison Sweeney has been on
Days of Our Lives
forever. The actress recently talked about the show - along with her gig as host of
The Biggest Loser
- with BuddyTV:
You've been on Days of our Lives for so long. What is it about the show that keeps you on it for so many years, since you were a teenager?
You know what? It's just a fun show, and I love the character, I love the people I work with. I love everything about it. So it's been tremendously rewarding for me for so many years. They're my family.

And did you ever have a desire to do something like host a reality show? Or is this something that came up out of the blue?
You know, I am a fan of reality shows. I love The Biggest Loser. You know, I was watching it before I joined it. And when they approached me and asked me if I wanted to be a part of it, I leapt at the chance. I was thrilled. It wasn't something that occurred to me, but I really was excited to do it.

Did you feel any pressure, coming onto the show, since it had already been on for three seasons and had a previous host?
Yeah, definitely. It's sort of scary to take over for someone and tough to fill in on the show that's already had its start and already has a great fanbase, and I was certainly one of those fans. But I was excited at the opportunity and thrilled at the chance to be part of a show that I think really does help people and really does make a difference, not just any old show. It's very inspiring, and so I accepted without question.
Click here to read the full interview.
Matt Richenthal is the Editor in Chief of TV Fanatic. Follow him on Twitter and on Google+.