What impact will the Hollywood writers' strike have on Grey's Anatomy? In an interview with Entertainment Tonight, Patrick Dempsey said the ABC hit drama - like many others - is not prepared for the pending strike.
While promoting his new film, Enchanted, Patrick told ET that the problem is "that we're not that far ahead script-wise. I think we'll have enough shows that take us through Christmas, and after that we'll see if that's the season or not."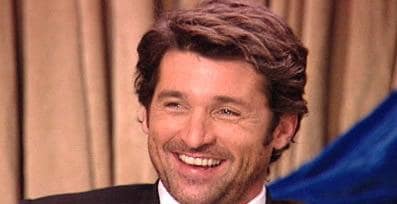 When asked if Hollywood is looking at a virtual shutdown due to the Writers Guild of America strike, Patrick Dempsey said, "I think there's a real chance of that happening. It's going to be very bad for television, certainly. The season will be wiped out if [the strike] happens and continues for too long."
The Grey's Anatomy star, who plays Dr. Derek Shepherd, also expressed deep concern for crew members and those in the Hollywood community.
"My concern is not so much for myself really, because I'll be alright, but I think how long this strike lasts is going to affect a lot of people living paycheck to paycheck - they are going to be damaged profoundly by this, and that's a tragedy," he said.
"I think a lot of people and many families are going to be in a difficult place in their lives; hopefully we can come to some sort of understanding and resolve this soon enough that it doesn't affect those people."
Unless an agreement can be reached, the strike is expected to begin today. Here's hoping it can be resolved amicably soon and that the series we love - and the talented men and women who make it possible - won't be disrupted.
Steve Marsi is the Managing Editor of TV Fanatic. Follow him on Google+ or email him here.