As the reality of the current writers' strike begins to hit home to various TV shows, here's the latest update on Pushing Daises:
Its season may be coming to an end a lot sooner than we had hoped.
TV Guide's Michael Ausiello is reporting that creator Bryan Fuller informed him that "the show's ninth episode — the last one for which a script is written — can function as a season finale in the event the strike extends into the new year and beyond."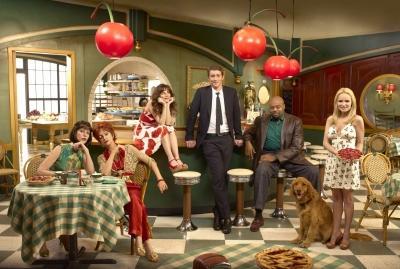 "As we were scrambling to rewrite [Episode 9]," Fuller said, "we added several elements that will put many balls into the air and hopefully encourage the audience to come back and see how they land."
Sounds intriguing... but sad. We hope the writers and networks can work out a solution and end this strike quickly.
Matt Richenthal is the Editor in Chief of TV Fanatic. Follow him on Twitter and on Google+.