We hope you enjoyed Maksim Chmerkovskiy on Dancing with the Stars this season. And why is that?
Because you won't be seeing him on the reality competition again.
As relayed to TV Guide, Maks said "the 25 million viewers are going to remember me whether I'm there or not," referring to his decision to skip out on season six, which begins in March.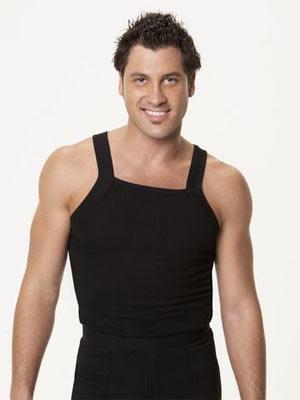 So, why would Chmerkovskiy abandom the show that made him famous in the first place? He actually blames the seedy Hollywood scene.
"This is a very lucrative world," he said. "And I spent some time here just looking around and going, 'Wow, this is an amazing house.' But I'm a very analytical person. And right away, I looked past the curtains and I saw the drugs and the difficult lifestyles and the failed marriages. And I saw absolutely no family values â€" and that is the most important thing."
Any chance he was referring to Helio Castroneves and Julianne Hough supposedly dating? Helio had been engaged, after all.
We'll never know, but Maksim was at least clear that he loves his last two partners on the show: Laila Ali and Melanie Brown.
"It's really important to me to maintain the relationship after the show," he said. "With Laila, I love her. But it didn't work because she's a very private, very reserved person. But this season, with Mel, this is a person I'll be able to call any time and say, 'Hey, I'm in town. Let's have dinner.'"
Matt Richenthal is the Editor in Chief of TV Fanatic. Follow him on Twitter and on Google+.