In a follow-up to yesterday's rumor that a pair of popular stars have been let go from Days of Our Lives, we can now confirm: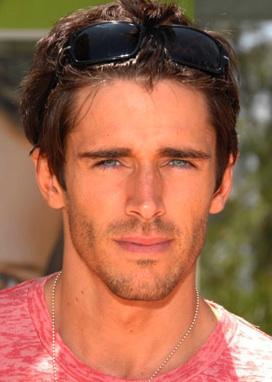 Brandon Beemer (pictured) and
Martha Madison
have been fired from the show. Sources say their ousting was a decision made by executive producer Ken Corday; it was financially driven.
"Wow. I can't believe how fast word travels," Madison said in a statement on her official we site. "I have been bombarded with emails and [messages] asking if it's true [that] Brandon and I have been let go from the show. I'm sorry/sad to say that we have, in fact, been released from our contracts.
It was explained to us on Friday that this was a storyline dictated move by the writers, and that, at this time, we were free to move on to other work. We have both been incredibly grateful for the time that we've had here, and we will still be taping for the next few weeks."
Her Days of Our Lives co-star echoed the actress' sentiments:
"Sad to say that it's true," Beemer write on his website. "The show's decision was very unexpected, but it's always something that comes with the territory. I'll write more when I get more info."
Matt Richenthal is the Editor in Chief of TV Fanatic. Follow him on Twitter and on Google+.