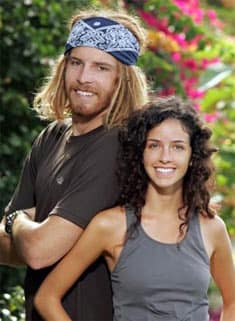 As reported earlier, Rachel Rosales and TK Erwin won The Amazing Race 12 last night.
Our friends at BuddyTV sat down with the couple and asked about the victory:
You guys must be feeling pretty good right now, huh?
TK: Yeah, it's a weird...it still doesn't feel real, I can't explain it. I feel like I'm pretending to be on a team that won The Amazing Race.
What's it like watching yourself win a million dollars on TV?
Rachel: It is really surreal. Once it hit it was like yes, this is happening, there it is, we're all done. But we've known that we won for a really long time and we've had to hold it in for so long that I think it still just feels weird that people know.
Read the full interview now.
Matt Richenthal is the Editor in Chief of TV Fanatic. Follow him on Twitter and on Google+.