ABC's upcoming star of The Bachelor, Matt Grant, is looking for love... and a wife, and the mother of his future children.
Matt Grant, 27, has a very close relationship with his father and credits him as being part of the reason he's in such a rush to start a family.
"My dad had a stroke at the end of 2006 and that really shook me. I want my kids to know my dad, because he was a great father and I want him to be a grandfather to them. I wouldn't mind having three or four kids," he told OK! Magazine.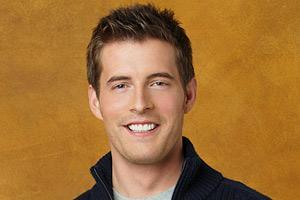 Other than his accent, which he calls "geeky," Matt Grant doesn't see too much of a difference between British men and American men.
There are a few things that set them apart, though.
"We drink more tea and have crazy sports like cricket. I like to consider myself a British gentleman," he said.
Twenty-five lucky aspiring trophy wives will get to meet this British gentleman when The Bachelor returns to ABC on Monday, March 17.
Matt Richenthal is the Editor in Chief of TV Fanatic. Follow him on Twitter and on Google+.