Penn Jillette makes a living as a magician. This season on Dancing with the Stars, however, he'll be trying to pull a rabbit out of his hat on the dance floor.
Let's find out more about him now:
Age 53
Best Known For Being the taller, talking half of magic act Penn & Teller
Partner Kym Johnson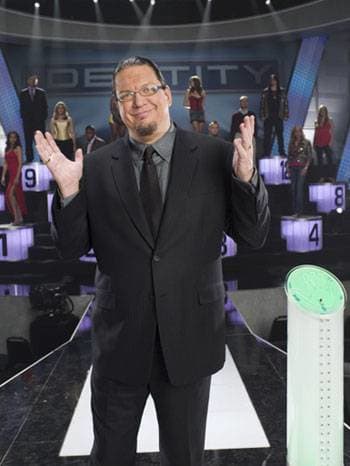 Advantages A master illusionist, Jillette may be able to trick the audience into believing he can dance. He has terrific balance and coordination: At 18, he rode a unicycle and was a tightwire-walker.
Disadvantages Jillette, a frequent Howard Stern guest, can be X-rated. "We've got our five-second delay, and we'll be ready on the button," says Green. And Jillette will continue his live show in Vegas.
"When the producers offered me the gig, they said, 'You're not the youngest, not the smallest, not in the best shape, and you're the only one who has another job,'" says Jillette. "Everyone else will be able to rehearse all day long."
Matt Richenthal is the Editor in Chief of TV Fanatic. Follow him on Twitter and on Google+.