Grey's Anatomy star Katherine Heigl was spotted in Beverly Center with her musician husband, Josh Kelley, in Los Angeles, Calif., on Thursday.
As usual, the newlyweds make an awfully cute couple. But the reason we're talking about Katherine Heigl is that she's addressed some of the recent rumors that she's thinking about (desperate to be) leaving the cast of our favorite show.
The Grey's Anatomy gossip on the street indicates that Heigl, 29, has had such box office successes with Knocked Up and 27 Dresses that she is looking for ways to pry herself off the large, ensemble cast assembled at Seattle Grace.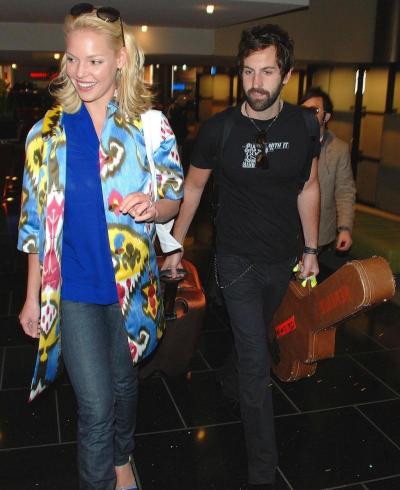 But Katherine Heigl, who remains under contract, insists she's looking forward to returning to the hit ABC medical drama and her role as Dr. Izzie Stevens.
"When I come back to work on Grey's Anatomy, I am actually really excited. After nine months a year for four years, of course you're sometimes going to think, 'I want to be someone else for a while,'" she said.
"I landed some really good things and was able to do them in my breaks. It broke up the monotony of the character and I'm very, very grateful for opportunities. But Grey's Anatomy has such a good cast. Everybody is amazing."
Steve Marsi is the Managing Editor of TV Fanatic. Follow him on Google+ or email him here.