Last night's reality TV featured one classic program and one brand new one. While Survivor fans can be found around the globe, it's too early to tell how Bravo's latest fare, Step It Up and Dance, will do in the ratings. Now... on to the recaps!
Survivor: Since the tribal mix-mash, both Ozzy and Ami are on what's becoming the Ulong of Micronesia along with favorites Cirie and Amanda. Lone fan Erik is on that tribe, Malakal, and is busting his butt to stay in after watching them pick off the fans one by one as their losses pile up... -- TV Squad
Step It Up and Dance: At the beginning of the episode, the host of Step It Up and Dance, Elizabeth Berkley, and choreographer Jerry Mitchell greet the dancers in the Hollywood dance studio. The dancers head back to their Los Angeles apartment and immediately get ready to go out to a club... -- Buddy TV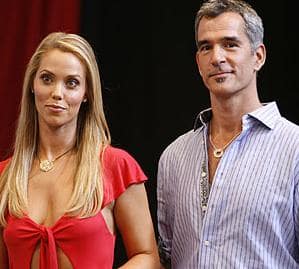 Matt Richenthal is the Editor in Chief of TV Fanatic. Follow him on Twitter and on Google+.