Darn it. How great would it have been to see loony, attention-starved wide received Terrell Owens on Dancing with the Stars?
The prima donna of an NFL star said the show asked him to be on it.
"They asked me to do that last year and I graciously declined," Owens said. "I don't need to get on national TV to show people I can dance. I do that 16, 17 weeks out of the year. I've been doing it all my career... I mean, I know I can dance."
Oh yeah, T.O.? Then why not go out on the dance floor and prove it?!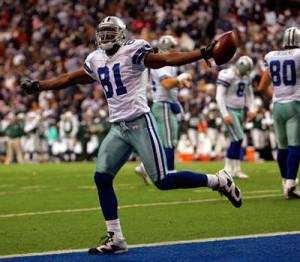 Matt Richenthal is the Editor in Chief of TV Fanatic. Follow him on Twitter and on Google+.