Days of Our Lives writer Dena Higley was recently asked about the future of her show's autism story line.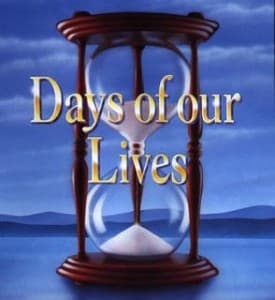 Will viewers see Renee and Jim conflict over ways in which to treat their son's condition as the series progresses?
Dena Higley: Absolutely. And I got a call from one of my script writers because I had written a couple of themes out and they called me and said did you and (Mark) have this fight - because they knew me and they knew my husband.
And they knew - and I said yeah, it's almost - and it's probably been 15 years since we had that fight and I was surprised how I could access it so quickly. I obviously had no closure there.
But yeah, I mean, word for word some of the disagreements that my husband and I have had in the past , I just put those words in Abe's mouth [on Days of Our Lives] and I was - like I said in one of my other things that I wrote, I said there's a lot of me in Lexie at this point and there's a lot of (Mark) in Abe.
And, not that every man deals with this the same way, but there is a tendency for certain personalities to want everything to be all right and there's no point in panicking.
They see maybe the other person's point of view as panicking when really the other person is just trying to take control of the situation. So there's a lot of disconnect where you start labeling your partner's behavior when it really doesn't deserve to be labeled.
But you can't help it. And that's where the conflict comes in.
Matt Richenthal is the Editor in Chief of TV Fanatic. Follow him on Twitter and on Google+.