With yet another season of The Amazing Race on the way, host Phil Keoghan recently spoke on the challenges facing the long-running reality series. Here are some of his thoughts on the topic:
On keeping it fresh:
"We're going to new countries, working with new people, and when they get caught up in the enthusiasm of The Amazing Race, it keeps it fresh for all of us. Their enthusiasm reminds us that we're working on something incredibly special. They bring something to it themselves because they're looking at it from a totally different perspective."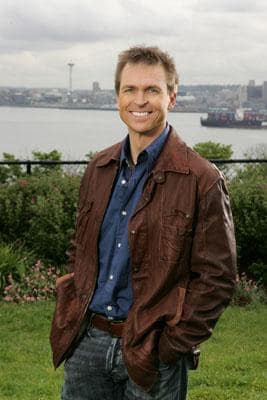 On the rigors of production:
"People in the industry know what it's like to get 30 to 40 cameras through customs and signing equipment in and out - every bit down to the smallest microphone has to be documented in and out of countries. They understand that taking one trip to a country is something, but if you're doing it every other day and they have to negotiate in and out of airports every single leg, lights, tripods, microphones, that have to make it. The show has to go on."
Matt Richenthal is the Editor in Chief of TV Fanatic. Follow him on Twitter and on Google+.