Never far from controversy, embattled Grey's Anatomy star Katherine Heigl wants to go back to her Mormon roots - or so she told the UK's Daily Mail.
"I'm not as disciplined as I once was," she said. "But I hope to find my way back as I get older and a little less selfish. I'm ashamed to say that I've just got very lazy about it. I satisfy my vices instead of fighting them."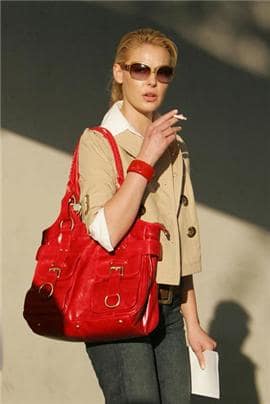 Could she be talking about smoking? Katherine Heigl, as we know, has been pictured many times in recent years with cigarette in hand.
Maybe seeing herself with one in her hand all the time has prompted the Grey's Anatomy star to finally do something about it:
"If I start going back to church, I'd have to stop the smoking and drinking. And I wouldn't be able to curse anymore," she says.
Steve Marsi is the Managing Editor of TV Fanatic. Follow him on Google+ or email him here.