As if the rumor that Shayne Lamas cheated on Matt Grant wasn't difficult enough for fans of The Bachelor to take.
ABC Entertainment President Stephen McPherson has now revealed that the show has no return date planned.
Still, it is likely to begin a new season at some point.
"We're actually looking for another bachelor and we'll see how it goes," he says. "I think for us, it's a show that is good to rest and come back. I think the casting on that show is critical. I think a few years ago, when we kind of had a bit of a downturn, I think it was all about those personalities. People were not rooting for them.
So we want to make sure that we don't just have it on the schedule, announce it, and then be like, 'Oh, now we've got to find the guy.' It's also an advantage in the fact that we don't need it on the fall schedule and it will be a backup for us going forward."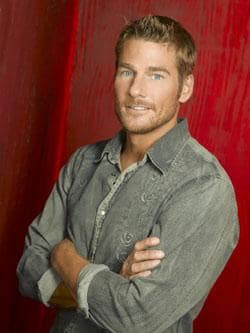 Texas native Brad Womack was one of the more controversial stars of The Bachelor. He didn't choose anyone!
Rumored next bachelors include recent rejects Jeremy Anderson and Jason Mesnick, as well as J.T. Torregiani.
Do you have a preference? Who do you wanna see be the next hunk to choose a supposed soulmate and then break up with her three months later?
Matt Richenthal is the Editor in Chief of TV Fanatic. Follow him on Twitter and on Google+.