Peter Reckell is a veteran of the soap opera world. He recently discussed the past and future of daytime dramas with TV Guide Canada:
TVG: Was it upsetting when NBC implied it wouldn't renew Days of Our Lives last year?
PR: Yeah, we were all upset. Why they did that I'll never know because it took the air out of everyone's tires. From the actors to the crew and more importantly, the fans. From my standpoint, it wasn't a smart move. Days is an entity unto itself, and we'll always be around. Whether or not it's on NBC is another matter, but you're not going to get rid of Salem that easily!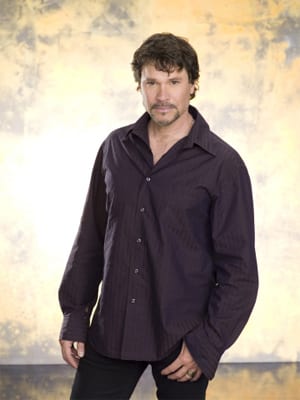 TVG: Having been an integral part of the golden age of soaps, does the future of daytime depress you?
PR: When I came back to the show 13 years ago, I was surprised Days of Our Lives was still here because the industry hadn't moved with the times in terms of writing and production. I thought for many years we should accommodate our audiences because they have other choices. Back then, we had four networks and no computers. It's much harder to grab our audiences. We need to be edgier and get them talking to bring 'em back.
Matt Richenthal is the Editor in Chief of TV Fanatic. Follow him on Twitter and on Google+.